Fresh bread and flour
Every night our bread is shaped in the laboratory: a fully natural bread. The flour obtained from our grain (flour type 1, milled with natural stone), it is worked with water and natural yeast (leaven), it is then left to swell in a cell created for that purpose where, due to warmth, it can swell and get ready for baking.
After an hour it is baked in the wood burning oven where it receives all wood fragrances of the beech that heats the oven.
Extra virgin olive oil
We produce extra virgin olive oil coming from our groves on a hill not far from Cantalupo.
The olives are harvested by hand and are milled within the same day in a small mill run by a family where all parts of the working process take place in full respect of hygienic norms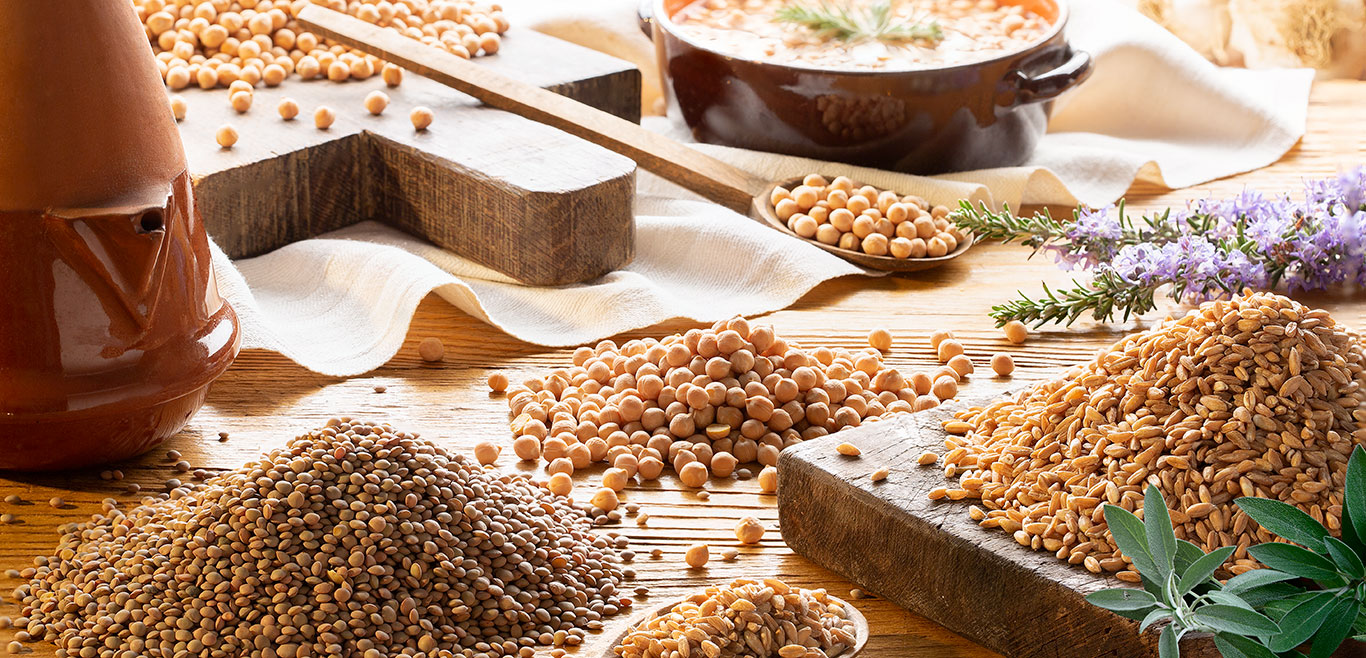 Cakes and oven products
Always with the same flour we create cookies, cakes and oven products of any type. One can find seasonal cakes of local farming tradition (mostaccioli - cookies with must,vinaccioli - wine cookies, fave dei morti - almond cookies, sweet and salted torte pasquali - Easter cakes, crostate - short-pastry cakes, tozzetti - hard cookies, pan caciato, focaccia, pizza...)
Legumes of Umbrian tradition
On our fields we also cultivate legumes: chick peas and lentils.
The chick peas of the variety "sultano" are of regular shape and very tasty. They can be used for vegetable soups, salads and starters.
Of easy preparation, they have a flavour which reminds of the old times.
The lentil seeds grown on our land come from Castelluccio of Norcia: a hamlet well known for this excellent product. They are tiny and have four colours: peculiar characteristic of Castelluccio. They can be used for tasty vegetable soups or fancy starters.
© 2019 Agricola Lucarelli di Lucarelli Gian Piero • P.IVA 03050040546 • Tutti i diritti riservati • All rights reserved • Credits